The Right Message at the Right Time
Activate patient engagement and inspire patients to pay their bills on-time.
Elevate Financial Engagement
Paper statements and collection calls are ignored. Compelling messages tailored to individual preferences and circumstances create interest and drive outcomes.
Connect with patients using their preferred communication method to reduce response time, decrease A/R days, and increase payment rates.
Personalized billing reminders create real connections to prompt patients to pay on time, reducing the number of accounts that need to be referred to a traditional collection agency.
Our billing reminder and patient outreach algorithm is built upon a proprietary data model that is continuously tuned through data science and machine learning.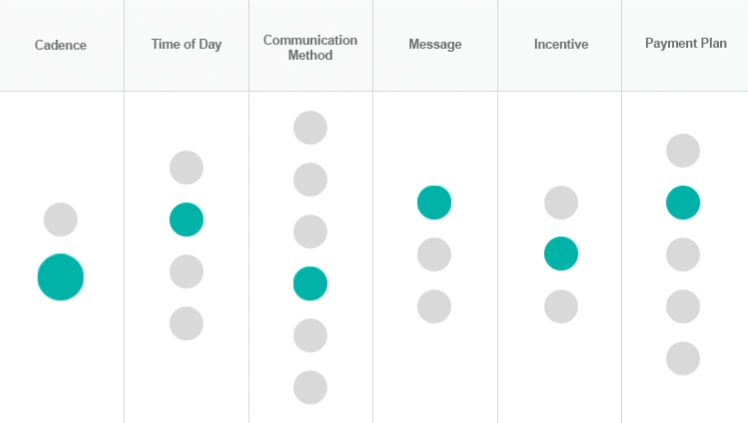 LET'S TALK
Contact Us
Fill out the form below and we will get back to you as soon as we can.